Post by Keiran Hobbs on Sept 3, 2013 19:36:08 GMT -5
Psychic - CJ Adams - EST - Dustin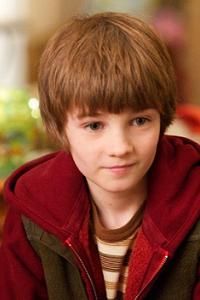 the basics.
get to know me a little
NICKNAMES
Kei


AGE
12


BIRTHDATE
Jan 1st


SPECIES
Psychic


POWERS AND ABILITIES
Clairvoyant only through the use of Tarot Cards and Claircognizance


CHARACTER TYPE
original


LIKES
-the woods
-Reading
-Comic Books
-Arcades/Video Games
-Cookies
-Chocolate
-No homework
-Weekends
-His sister


DISLIKES
-Homework
-Being sick
-His abilities
-Adults
-Loud noises
-Horrible smells
-Bullies
-School
-Vegetables


WEAKNESSES
-His sister
-Being human
-Illness


STRENGTHS
-His abilities
-His survival instincts
-Intelligent
-Determined
-Charismatic
-Having his sister


FEARS
-Losing his sister
-Hurting people
-Being killed
-Bad guys
-Spiders
-Big dogs
-Clowns


SECRETS
-Kei still sucks his thumb at night in order to calm himself down.
-He can memorize numbers without even trying, making math his strongest subject.
-He knows how to sew.
-Kei has slept on a park bench and out in the woods.
-He predicted the death of his parents but they never believed him.
-Kei is bullied at school and has no intention of telling anyone because he doesn't want to seem weak.



personality.
all about me

Keiran is your average boy. He's curious by nature and likes to get into things. He puts on a brave face to pretend to not be afraid. Even though he's younger than his sister, he doesn't want her to have to fear anything. He feels like he has to protect her and he wouldn't be able to do so if he was afraid.

Normal doesn't describe Keiran. His life is anything but normal, and he is anything but normal. He tries to pretend he is. However, he'll still blurt out facts that he knows due to his abilities. He also clings to his tarot deck as if they're his best source of comfort. After all, they're the one thing he still has from his parents. He's very protective of the deck.

Keiran is a gentle soul, even though he rarely smiles. He's wise beyond his years and quite smart. He doesn't like to be looked down upon. He may not be fast at running, or strong, or anything like that. But he's smart and good at analyzing things.



history.
this is the story of my life

Keiran was born to what he believed to be normal parents. But when he was old enough to learn of the world around him, he was introduced to the reality of what his parents really did in their spare time when him and his sister went to bed. Hunting. The thought upset him, as he never did see the supernatural as evil. In fact, there were several nights that he begged his parents not to go out.

Those nights often led to them being injured. Figuring that there might be more to their baby boy than they believed, they began to test out what he could and could not do. Even if it meant investing money into things they weren't overly fond of. But they learned that tarot cards were something Keiran was good at and usually right with predictions. It was actually alarming to the couple, who would often turn to look at his elder sister and wonder if they were cursed with two children with special abilities. However, his sister never showed any signs of anything.

Usually his parents listened when he told them not to go. But he could still remember telling them not to go out. That the job they were requested to do wasn't worth it. He tried to beg them to just stay home and keep training him and his sister like they had been ever since he was tiny, ever since they introduced the supernatural world to him. But they didn't listen.

At twelve, the results was that he was an orphan. The creature that his parents went after murdered them. The death of their parents has driven his sister to revenge and Kei to uncertainty. He follows his sister where she goes because he doesn't want anything to happen to her. But life trying to stay under the radars of child service has not been easy and has brought him to try to convince his sister that they need to actually live somewhere else than outdoors or the shelter. His sister's idea? Travel to the other hunter families and demand one of them take them in, to complete their training as hunters, so they (more like his sister) can get revenge on whatever killed their parents.

Keiran just wants to sigh, as they really haven't been successful so far and his sister just won't give up. With the new weird things happening in Beacon Hills, he wonders if things will actually get better.