Post by Jae-Yeong Shin on Aug 9, 2013 22:53:01 GMT -5
Shifter - Lù Hán - est - Dustin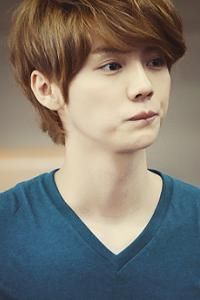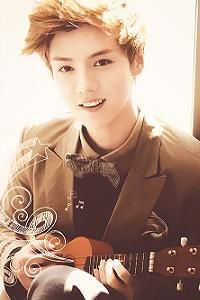 the basics.
get to know me a little
NICKNAMES
Jae


AGE
Twenty-one


BIRTHDATE
June 23rd


SPECIES
Shifter - Asian Black Bear/Moon Bear


POWERS AND ABILITIES
-enhanced strength
-enhanced speed
-enhanced agility
-heightened senses
-accelerated healing
-Extended lifespan
-transformation


CHARACTER TYPE
Original


LIKES
-Anime and Manga
-Comic Books and super hero movies
-Music
-Video games
-Computers and computer programming
-Wilderness
-Climbing trees
-Mythology
-History
-Libraries and books


DISLIKES
-People ruining the wilderness
-Hunters, both supernatural hunters and regular hunters
-Graveyards
-His shows getting cancelled
-People mistaking him for a high schooler
-Not having money to do things
-Being sick
-Meat


WEAKNESSES
-Silver
-Can go blind with rage
-Strong scents
-His hind legs are weaker than his front legs when in bear form
-Has a huge fear of being alone
-Mountain Ash
-Loud noises
-His family and friends


STRENGTHS
-His loyalty
-Willing to try new things
-Not afraid to step out of the box in ways of thinking
-He's smart
-Quick learner
-He knows how to laugh and not let things bother him
-He's observant
-He knows when to walk away from a sticky situation before it gets to be too bad.


FEARS
-Being alone
-Hunters killing him or his family
-Society rejecting him
-Ghosts
-Hurting people
-Being used


SECRETS
-Jae was shot by a hunter as a child who thought he was just a regular cub. He still carries the scar in his human appearance, but in bear form there is a clear section in the white crest marking where fur had never grown back in.
-Jae's family is actually quite poor so he cherishes every gift.
-Jae is a popular vlogger but goes by the alias Jung-Hwa.
-Jae is actually quite the artist and loves to sketch people, although he only can draw in an anime style.
-Jae can be the stereotypical Asian, right down to his speaking Engrish, but he never complains when people stereotype him. He just likes to prove that he can be just as American as everyone else.



personality.
all about me

Jae-Yeong is actually a gentle soul. He never really means any harm. He is the last person you would suspect to be anything but human. However, his eccentric nature doesn't help but make one roll their eyes after learning his secret because it would be so obvious if they thought about it. But it's not like Jae goes around telling people. He actually deathly fears people rejecting him because of the fact he's not human.

Jae-Yeong is absolutely brilliant but never puts his mind into the right direction. While he may want to do one thing, he'll end up doing something else. The boy wasted three years at a university studying computer programming and actually regrets it. Like he wants to still be in school, Jae started up at Beacon Hills Community College to test out other majors that interest him. He's driving his parents up a wall, but he figures he could make a career out of staying in school.

Jae has his own weird fades, which tend to include fake glasses and dying his hair random colors. His current shade is a dirty blonde. He was rather fond of having pink hair, although it gave his mother a heart attack. He's not much of a tough guy, as it isn't hard to make him cry. But he isn't a push over either.

Jae deeply believes in the words passed down from werebear to werebear from Korea, that all werebears are decedents of Ungnyeo. He deeply believes that all werebears are loved by Hwanung, a god. He believes this and like all werebears from Korea, feasts on only garlic and mugwort on the 21st of every month in remembrance of Hwanung granting Ungnyeo humanity after eating nothing but garlic and mugwort for 21 days and being the first werebear. Like most Asian black bears, Jae-Yeong doesn't eat meat and finds the idea of meat eating to be extremely gross.



history.
this is the story of my life


Jae-Yeong wasn't the first child nor the last child born into the Shin family. He was, however, the first born on American soil. He prides himself for being an American, although he does speak with an accent to every word. He was the child every parent wants, a doting child who was eager to please and would do what you said. He was bright and picked up English quickly so he could help his parents maneuver around the tiny town of Beacon Hills.

It was a town they picked due to it's small size and vast amount of wooded area. They lived with forest in their backyard, needing a place for the children to get their energy out. Jae was always rather restless when he was kept inside for too long. His parents would take them out and allow their bear side to break free and just play.

Like all cubs, Jae was always curious. Always trying to toe the line of what he could do and couldn't do. Him and all his siblings did. They would play on the edge of their land, see who could climb the highest trees, see who could out eat each other on the sweet wild berries that grew in a weird patch in the woods, etc. Their father would teach them about being bears while their mother would teach them what was good to eat and what wasn't. She taught them what plants were poisonous and which would be good for homemade remedies. It was a different place of living, so there was a lot of errors made in Jae's childhood but all of them learned together.

The reality of the situation, him being a werebear, never really bothered him until he was twelve. Him and his brothers were out in the woods, doing their normal goof off routine. They were home from school and wanted nothing to do with homework, so had struck out to exploring the woods. It had rained the night before and everything always smelled better afterwards. They had never met strangers in the woods, never had to face any danger, until that day.

Jae-Yeong had wandered with two of his brothers to their usual tree that they climbed. There were soft sounds of footsteps but none of the boys thought about it. But the situation was quite different. They all realized it one second too late. Jae was startled by the smell of gunpowder and a burning sensation in his chest. He was stunned and his brothers tried to nudge him to move.

From there to waking up in the hospital is a complete blank. He just knew he had a fear of people and being in his other form. He came so close to dying and it terrified him. His parents kept all the kids in the house after that, but none of the children dared to go out to the woods. They just glanced at Jae and it was a reminder of why it was dangerous out there. His parents explained about Hunters and how they would have to be more careful when going out.

Jae drove himself to be more into indoor activities. Anything that would keep him feeling more human. He began to find different things interested him and he decided to turn them into his hobbies as he grew up. His grades got him into university and he went to his first choice. He became a vlogger to combat loneliness and missing his family, as his younger siblings would always reply back to his videoes with their own video.

After graduating, Jae-Yeong grew to dislike his choice in degree and settled down back at home to go to the community college. Usually people do it the other way around, but Jae didn't care. But he was a little more interested in the weird things that go on in Beacon Hills. Nothing this weird had really happened before. He chalked it up to something magical that aren't his problem and called it a day.