Post by Lassie Dennings on Aug 31, 2013 22:26:53 GMT -5
Shifter - Chris Pine - EST - Dustin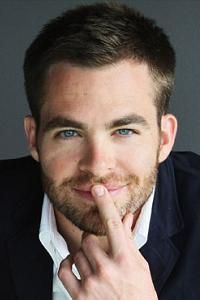 the basics.
get to know me a little
NICKNAMES
Las


AGE
27


BIRTHDATE
December 25th


SPECIES
POWERS AND ABILITIES
-Transformation
-Enhanced Strength
-Enhanced Speed
-Extremely Sharp Senses in sight, smell, taste, and touch (that go beyond the normally enhanced senses you'd find in other shifters or supernatural due to his senses making up for his duller hearing
-Powerful bite (It can crack skulls)
-Extended Lifespan
-Healing Ability*

*Healing is through cell regeneration and begins with his organs then moves to his nerves then his muscles and then everything else. Blood is very very last thing that heals.


CHARACTER TYPE
original


LIKES
-The Pride
-His daughter
-The Hunt
-Wide Open Spaces
-The outdoors
-Woods
-His mate
-Traditions
-Swimming
-Story telling


DISLIKES
-Humans
-Werewolves
-Hunters
-Humans
-Cities
-Automobiles
-His daughter or mate getting hurt
-Humans
-Pride members who desert
-Humans
-HUMANS!


WEAKNESSES
-Silver
-Blood being the last to be restored after a fight
-The pride
-His mate
-His Daughter
-His loyalty
-His aggressive nature due to the genetis helusius mutation.
-His hearing, well... lack of


STRENGTHS
-Extremely sharp senses that make up for his dull hearing
-Being a shifter
-His strength (Capable of taking down anything twice his size)
-His loyalty
-His speed
-Powerful jaw meant for crushing skulls
-Intelligent and amazing at analyzing situations


FEARS
-Losing his mate
-Losing his daughter
-Letting Mance down
-Losing any of his other senses
-Death
-Something bad happening to the pack


SECRETS
-Lassie actually hates that his blue eyes in human form come from his mutation as a jaguar.
-Lassie, although he has quite the aggressive nature at times, is a giant teddy bear when it comes to younger members of the pride.
-Lassie hates his name, as it's a dog's name, but can't bring himself to change it because it was given to him by his parents and he believes that names are a gift.
-Being a jaguar, he is more active at night, but he also suffers from nightmares so doesn't sleep unless he's with his mate.
-He created his popular book series with his Pride in mind, with them being the model for the superior race that is eliminating the human race in the apocalypse.



personality.
all about me

Lassie isn't as complicated as one would think. He can be quite simple minded. His mind revolves around the pride. What is best for the pride. Of course, he is also always concerned regarding what is best for his mate and daughter. But one does not want to get between Lassie and his pride, mate, or cub. Violence is no stranger to him.

The genetic mutation that has caused him to have a white coat as a jaguar is the reason behind his aggressive nature. He knows when to make his thoughts heard but he doesn't like hearing stupidly spoken words from others when he is in a foul mood. When in a bad mood, it'd always be better to be at least ten yards away from Lassie. Only thing that really calms him down is Mance, Nikki, his mate, and his cub.

Lassie is as loyal as they come. He's a devoted pride member. He believes in the words passed down. He isn't closed minded, but he doesn't exactly care to think differently from the pride. If it's not broken, don't fix it. Or perhaps it's more the aggressive nature needing to be satisfied that he finds more amusement in the beliefs of the pack and the hunt. If they could just openly hunt humans as they pleased, he would have no problem seeing towns disappear off the face of the earth.

He has a deep hatred towards humans, as they're the ones who took his parents away from him. His views on humans are worse than his views on werewolves. If one or two go missing, he'd make sure no one knows it was him. His little play time with humans are few and far between. But they were always more fun to chase down and kill than deer.

Lassie is a giant teddy bear with the younger members of the pride. He's especially gentle with the cubs. He's all bark and no bite. He treasures them and views them as one day able to surpass his generation. He adores children and they don't ever end up on the end of his violent nature. He could never bring himself to hurt a child. And part of that also extends to human children. And he hates that part of him which finds pity in human children.



history.
this is the story of my life

Lassie was first born into the Dennings family. Born one of two, with a younger sister. Like all men, he was traditionally named with a girl's name. The belief that naming a boy with a girl's name would make him stronger. It also didn't help that he was born into one of the families that had been with the pride since the beginning. There was a weight on his shoulders to be the best ever since the day he was born.

He was quick to gain control over his abilities and trained himself to be the best. He wasn't about to let anyone down. As a child, he pushed himself harder than his parents did, probably since they knew Lassie was determined to be the best. That included knowing about the traditions of the pride, especially his parents' views.

They differed from the pride leader's. They were more traditional, more cutthroat. So when Mance snuck around gathering up members to go on a hunt, Lassie jumped at the chance. It was fun. The thrill of the chase and the kill. He would never forget it. After all, it was what led to the change in the pride. A change for the better.

Lassie stood behind Mance when everything seemed to break out and people took sides. He believed in Mance, he believed in what the elder male stood for. He stood for tradition. He stood for the original views of the pride. And it was a sweet victory to be able to call Mance his Alpha. With it came a new order to rankings.

Although young, his strength, ability, and knowledge made him the perfect right hand man. Being Beta, he knew he should be the voice of reason. But he never saw anything wrong with the ideas Mance pitched. He knew how to analyze things and nothing has ever set off red flags yet. No. He would defiantly speak up, especially after his daughter was born.

But he liked the constant moving, the constant relearning. He was able to just study the humans, dreaming up new ways to kill them. To not become just a killer, he took to writing and actually became slightly accomplished. The funds from the book being put forward to offer the pride with things needed, such as clothing, medical supplies, etc.

Seven years after Mance taking over as Alpha, and everything is just as Lassie has always dreamt the pride to be. Everything he always wanted to see the pride be. He has held Beta male since the beginning, his ways of keeping the pack in line working every time. To him, it's Mance's way or death. He has no wishes of challenging the Alpha nor branching out. He's quite content where he is and has no interest in change (except maybe for the change of location).

Lassie is quite excited on their new move to Beacon Hills. He can't explain it, but he's sure this will be the most exciting place yet.