Post by Elphias Kinlan on Aug 5, 2013 12:56:04 GMT -5
Druid - Taylor Lautner - EST - Dustin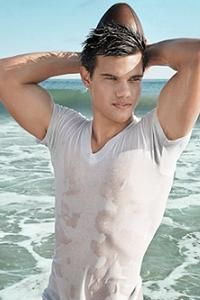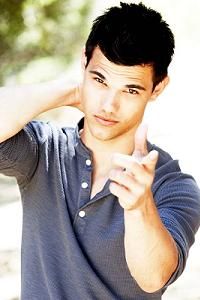 the basics.
get to know me a little
NICKNAMES
Elphie, Ellie, El


AGE
25


BIRTHDATE
September 15th


SPECIES
Druid


POWERS AND ABILITIES
-Self Defense
-Weapon Knowledge/Handling
-Wield Mountain Ash
-Enchantments
-Potion making (Don't accept his potions, you've been warned)
-Create charms


CHARACTER TYPE
Original


LIKES
-Music
-Children
-Theatre
-Reading
-Helping others
-The Ragnulf pack
-dogs
-Working out
-Sports
-Candy


DISLIKES
-Not being able to help to
-His potions, charms, and enchantments failing
-Being powerless
-Being lied to
-Chaos within the Ragnulf pack
-Letting people down
-Being more of a sidelines person


WEAKNESSES
-Death
-Sickness
-Being Human
-His loyalty to the Ragnulf pack
-His need to help others
-His fears



STRENGTHS
-Charismatic personality
-Being a druid
-Intelligence
-Strategizing
-Not being afraid to take risks
-Willpower
-Patience
-Loyalty


FEARS
-The destruction of the Ragnulf pack
-Dying
-Being replaced
-Hurting people
-Doing more harm than good
-Failing the pack


SECRETS
-He wishes he could do more but he knows he isn't capable of it
-His wife divorced him and he still wears the wedding band on his finger.
-He never stops smiling because he doesn't like to worry people.
-He slightly resents his father from running away.
-He is actually an amazing chef.
-He is horrible at remembering things so wears bands on his fingers to help him remember. Red for pack, orange for work, blue for spells, green for friends, yellow for family, purple for everything else. However, he tends to forget anyway.



Elphias is your typical young man. He is driven and compassionate. Those close to him mean the world to him and he would do anything for them. He knows his limits and doesn't like to over step his boundaries. He knows his place in this world and has come to accept it, reluctantly.

The Ragnulf pack is his life. He feels like he has a lot to live up to, taking over being the emissary to the family after his mother's passing shortly after moving to America. His dedication to the work is the reason he moved with them. It had caused a rift between his wife and him, as his wife wasn't even aware of the supernatural and Elphias was determined to keep it away from her knowledge. However, it caused the divorce and El to move to America with the pack.

He sometimes feels like a failure. As smart as he is, which is genius according to the IQ tests they kept having him take over the years, his experience as an emissary fail in comparison to everything else about him. It leaves him feeling horrible and with great fears that he will be the downfall, in the end, for the Ragnulf pack. He sometimes feels like no matter what he does, he won't be able to provide the proper aid the pack needs.

Sure, he can be good at giving advice. Amazing at it even. But his analogies are rubbish, half made up. And sometimes they aren't exactly fitting at the time, but may later on down the road be more fitting. He loves chess and actually sets up settings like a chess board. It helps him when figuring out problems.

As grown up as Elphias pretends he is at time, he is still a little bit of a kid at heart. He listens to the popular radio stations, knows all the latest releases. Goes to see all the movies that come out. Most of all, he has the biggest sweet tooth and can always be found with a lollipop in his mouth and a couple more pieces of candy to spare to his patients. Perhaps it's why he knows he can bring a smile to the children's faces no matter what reason they have to visit the hospital for. That smile is why El walks in his mother's steps of helping others.



history.
this is the story of my life

Elphias never lived a normal life. Born to a Druid mother and a human father, he was anything but normal. Rather than inheriting anything from his father, El was his mother's son. She trained him from a young age, and his mind soaked everything up like a sponge. He was advanced for his age, always a step ahead of other kids his age. He was more observant, always watching the world to see what it would do next. He made his mother proud and she dared to introduce him to the Ragnulf pack on rare occasions. She was ill and wanted him to continue when she passed away. However, she also encouraged him to be his own person.

Elphias went to school, was always the top student and teachers always trying to stump him, trying to see if there was anything they could do to see just how brilliant the child was. IQ tests for his age showed that he was quite advanced. His progress was monitored and he was allowed to skip a grade in secondary school, skipping Year 7. The grade skip just put him on the right level that was good for him. He graduated top of his class and accepted to various medical schools. It was his idea, not his mother's.

His mother was more for him staying close by, so he could continue his training. However, the older that El got, the more he didn't want to be a druid. The more he wanted to be normal. It caused a small rift between himself and his mother. He left home and went to Harvard to study medicine. He was a brilliant mind there amongst other brilliant minds and he felt at home. He never returned back to Scotland, filling his winter and summer semesters with school. Taking more classes than was needed so he could fill up his time. Sleep wasn't something he did, as most nights were filled with horrible dreams. He nearly pushed himself through seven years of schooling at Harvard, three in undergrad and four in medical, coming out with a 4.0 for ungergrad and 3.8 for graduate.

It was as he was graduating medical school that his mother reached back out to him, to try to bring him back to the world he really belonged to. Old habits died hard, as he fell back into the role she wanted for him. He was able to take up residency at Beacon Hills Memorial Hospital, the request shocking those who knew him who knew he liked the Boston area. He was halfway through his residency at a local hospital when he requested to transfer. His wife was most shocked and had no intentions of leaving her family. He arrived to their home to find her rings on the table atop the divorce papers. It was a bittersweet goodbye as he grabbed his things and left for Beacon Hills.

It was weird seeing the Ragnulf pack after all the years, but his mother filled him in on everything that happened while he was away at school. None of it was pleasing in the least. He went right back under her wing, trying to relearn everything that he was quite rusty on. But illness claimed his mother and left him to fill her shoes with the Ragnulf pack and their young Alpha.

He was rather fond of Skyler's father, who was a better father figure than his own. He hasn't seen his father since he left for Harvard and reuniting with the pack, his father was no where in sight. But he would never look down upon Skyler. She's a bright girl who would go far. And Elphias has decided that he will in fact do his best to repay the Ragnulf pack, whom he had neglected for so long.