Post by Mance Emerson Hart on Jul 14, 2013 19:49:18 GMT -5
SHIFTER - HENRY CAVILL - EST - BANDACH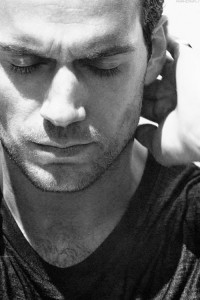 the basics.
get to know me a little
NICKNAMES
N/A


AGE
Thirty Two


BIRTHDATE
October 31st


SPECIES
Shape Shifter - Siberian Tiger


POWERS AND ABILITIES
Transformation
Superhuman Strength
Enhanced Speed
Enhanced Senses
Extended Lifespan
Healing Abilities*
*Mance's bone regeneration and fusing are top notch as well as muscle regeneration, however for this trade off, any surface damage takes longer to heal


CHARACTER TYPE
Original


LIKES
Shifters
His Mate
The Pride
Power
Control
The Hunt
Tradition
Plans
Calculated Steps
Pleasure
Pepper


DISLIKES
Humans
Werewolves (they're dumb animals)
Any creature with humanoid appearances
Weakness in others
Being Challenged
A break from the plan
Unpredictable people
Being caught off guard
Threats against the Pride
Confusion
Cinnamon


WEAKNESSES
Silver
Inadequet surface healing
The Pride
His Mate
The sheer size of his tiger form (it makes him an easy hit)


STRENGTHS
shapeshifter - tiger
Weight as a tiger (800 pounds)
Rapid bone healing
Cunning
Natural born killer
Human knowledge/raw animal power


FEARS
Failing the Pride
Something happening to his mate
Perpetual torture
Getting skinned
Loss of sight
Inbreeding


SECRETS
Finds shifting painful
Mid shift (the restructure of his bones) is his weakest state and leaves him open for an attack
Hate's getting cut, he'd rather have all of his bones broken than feel something tear at his skin or fur.
Has inbreeding in his family ancestry (keeping the line 'pure')
Willing to kill anyone who will get in his way of anything.



personality.
all about me

And people say that the only thing that Beacon Hills needs to worry about are the Alphas. But there's a new danger slowly making it's way into town, and at the head is none other than Mance Hart. Cunning and calculating, he's just waiting to watch the world burn and being the Alpha male of his Pride can speak a lot for his power as well. In fact, he can just be that perfect balanced act of careful thinking and raw rage, built up over the years and well groomed by the Pride. Unlike some of the others though, he isn't one to play with his food and has a relatively low tolerance for bullshit of any kind. For all that power and wit though, it only takes one little thing that can cause him to unravel and to loose focus and grasp. While his anger and strength might be up, an animal going solely off rage is often left open to attack by a blind side or weakness. Mance isn't the typical gruff Alpha, he tends to be more charismatic and charming than anything else with just that certain amount of edge that can pose as a real threat. But what is it that really makes Mance Hart a threat to our lovely little suburb of Beacon Hills? His beliefs. A series of belief that have been building up since what feels like the dawn of time, for the Pride. For Mance, humans are weak, their time long since past. But werewolves aren't safe either, they pose as dumb animals that need to learn how to control their power, and half the time, they can't even do that. Plus, a majority of them appear humanoid and in his mind, are impure of the animal genetic that makes the rest of shifters so strong, so in control of their power and state of mind. With beliefs like that, and a dangerous mind, it's only a matter of time before trouble starts to arise.



history.
this is the story of my life

Mance's origins begin long before he was born, they center around his ancestors. For some time, they remained at peace with humans, blending into the background without so much as a second glance. But as the rise of civilization began to happen, Mance's ancestors began to wonder why it is that they should hide in the dark for the tiger is stronger than any man, and they are stronger than any average tiger. And they are not the only ones who shared these beliefs for there were others out there too. Through connections and relationships, they began to reach out and find others, exotic cats specifically, and thus the skeleton of the Pride was formed.

The Pride pulled in many and they celebrated their ancestry as well as the spirit of the great cats within them. Their main tradition being the Hunt, catching humans and setting them loose in the wilderness to be hunted like the prey that they are meant to be. These beliefs eventually lead to what they title the 'new age' to which the humans die out and the shifter takes its proper place as the superior species. The Hunts brought about destruction of colonies and little known towns in the early days. It also brought in theories for hunters, but due to the full control that genetics allow shifters, blame fell on their relative the werewolf and it's slavery to the moon. It's been rooted in the world for centuries now, their beliefs and traditions always carried on by the next generation and it continuously grows, even now.

Enter now, the birth of Mance Hart, born to two parents already in the factions of the Pride. The little pride and joy to his parents. Another one notch in the lineage to survive the years to come. But not only that, another claim to leadership once again if he so chooses. The leadership to the Pride always proved to be a struggle, one of the few things that the Mance's ancestors never quite figured out after the introduction of more founding families. The Hart's reign had been over thrown quite a few decades, the family falling into the traditional warrior ranks and status's.

But as Mance continued to grow, he found himself unwilling to settle for being just a common warrior, there were bigger prizes that that he had his eyes set on. Throughout his teenage years though, he kept these thoughts closely guarded and served the Pride to his abilities and took in the training that he needed, both in human form as well as animal. Members of the Pride could see that he was cunning in many ways, yet it never occurred to them that someone so young could have so much ambition. While they may have not realized it, but it was the traditions and beliefs that were rooted so deeply in the Pride which caused this, after all, it was his ancestors that established everything.

He laid in wait though, waiting for some sort of trigger event to happen to the Alpha, but it turned out that Mance didn't even need that. With the aging of the Alpha Male, chaos began to break out. The other member of the Pride could see it, how they always stuck to the same path and certain traditions were starting to be put into the dust, something not favored by others especially when it came to the Hunt. Mance saw it as as form of weakness, that the Alpha and his mate's beliefs were being shattered by age and weathering yet they did not wish to give up the title.

So he did something that he believed would push the Alpha over the edge, and that was go on his own Hunt, and take others along with them. The destruction left in it's wake was enough to caught the eye of any and in turn, would force the Pride to move from their location. The anger that came from the Alpha was unexpected, and even those who had been loyal began to fray, for how could they follow someone who couldn't control one of the Pride. And so the challenge came. People say wisdom always triumphs over the youth, but it is power that matters and how to harness it.

At age twenty five, Mance Hart became the newly established Alpha male of the Pride and has remained unchallenged for seven years to this day. The Alpha female left in exile, leaving her place open for a young and beautiful female. For seven years now, the Pride has gone back to their old ways and traditions as well as becoming far more nomadic than they ever used to be. Their beliefs are stronger than ever. Mance knows that they are the New Age to come, and that humans days are numbered. Their wanderings for now have brought them to Beacon Hills, for the full known purpose though, that remains yet to be seen.