Post by Kayla Harlow Summers on Jul 1, 2013 20:40:55 GMT -5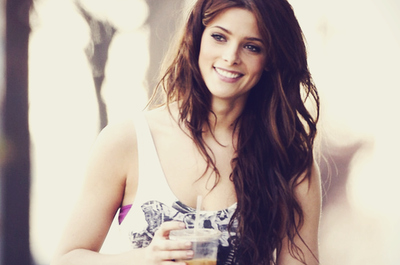 A girl should never go to a club alone. At least, that is how Kayla Summers always saw it. There was safety in numbers because of course, men wouldn't dare mess with a herd of women. Sometimes though, girls broke off from the herd and just like in the wild, it made them easy prey. This was especially known in Beacon Hills since things just seemed to happen for no real reason, not any that humans could comprehend at least. Kayla didn't worry too often though about meeting strange men, she knew exactly how to take care of them even if it wouldn't be declared humane but who would care, the world is naturally built on the survival of the fittest.

But who had time to simply think about this sort of stuff? Not Kayla, if anyone asked her, the young woman came here to dance. With her silly friends as well. The music was loud, techno, and the bass just made the floor seem to shake with it's power. Strobes lights made people look wonky and threatening, with just enough movement to make one think that a killer might be out there. Yet that was all part of the show and the sinister effects. Plus, Kayla could not help but to think it was always cool to see people's faces in between flashes of light, they felt like secrets getting exposed into a big, dark world or a camera catching a frame, a snapshot of life.

Her friends were grinding on some unknowns as far as she was concerned and they were no one of importance. Nor did they really look all too dangerous. Her fun though, could be considered to be in danger though as one of her friends flagged her. Grey eyes noticed it right off the bat, causing her to move in closer as her friend yelled to get heard above the music, "Can you get me a drink?!" Of course she would be the one to get a drink, she was the one without a guy all up in her business so that naturally meant that she wasn't having any fun. A sigh escaped Kayla, it sucked to be the wing man some times...if this was even considered a wing man move.

The young woman supposed though that she could be a good friend though and just like that, she turned around and exited the dance floor. One thing could be said about that move though, getting closer to the bar actually meant that she could hear people speak. Sometimes the music got a little too much for her hearing. Shifter problems 101. Speaking of problems though, there was another: there wasn't an opening at the bar. A sigh escaped Kayla at such an outrage, "Really?" This night was beginning to take a downgrade, not to mention, she probably just became the perfect target for some creeper. Whatever, she thought herself pretty good at not getting swept off her feet by strange men anyways.

With that, she decided to not be a lady and bullied her way to the front and to the bar, ducking and squsihing herself between people before stumbling straight into it. And that was merely because of her shoes rather than her toxicity, since, well, she had lacked in drinking tonight, for once. Kayla waved down one of the bar tenders, who looked like he was going to die at any minute, "Hey! When you get the chance, I need three red bulls!" It came in a can, it should be simple enough but that probably also meant that it would be put off. There was not going to be any escape any time soon.


words--- 619
tags--- damion saeter
notes--- thank god you know what i roleplay like already
lyrics--- Lady Gaga's The Edge of Glory
credit--- Credit to Dollie