Post by Kayla Harlow Summers on Jun 25, 2013 15:26:04 GMT -5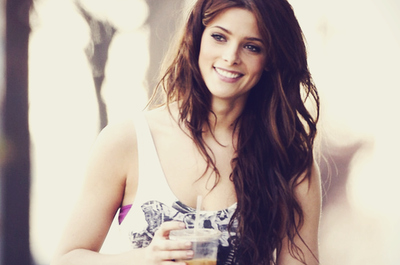 There was nothing more exhausting than having to sit at a receptionist desk and dealing with all of the crazy people on the other end of the phone line. It was just like, stressful beyond belief and there was no doubt in her mind that college had never prepared her for that part of the real world. Not that it mattered really, she had been two years out of college now and had yet to feel the need to go back since the young woman still needed to get herself through vet school. But Kayla Summers didn't seem to care about that, like the rest of life's plans, she put it on the back burner for now. There were far more important things to deal at that very moment: like what to drink.

Yes, she was one of those girls who liked to take out their difficult days with a little black dress at one of the various clubs that Beacon Hills had to offer. What could she say? She loved to party and more so, it made her think back to college and high school, more so the fact that people used to worship the very ground she walked on. The memories made Kayla sigh though, because for a while now, that hardly seemed to be the case any longer. No, the young woman was just a girl in the eyes of many, no different than the rest of them and that just bothered her.

At least at school, humans could still view other humans as anything but ordinary. The flare of being popular, and how she had lived off it. And now, here she was, fallen from grace. Although, Kayla knew better than to truly complain. Better to blend in rather than to completely stick out at Beacon Hills were anyone could be an enemy, and that didn't just qualify for humans and hunters. No, she found herself certain that even other supernaturals could be considered enemies. Her mind drew to werewolves, purely since they were typically the culprits behind the unusual death spike to only lure in more danger for the rest of them. But Kayla Summers knew better than to openly state these thoughts: she had put quite a few people in the morgue as well, if only for self defense and feeling threatened.

Ugh. What was wrong with her? She spent all day dealing with crazy people and now her she was wallowing in crazy thoughts. Or more like self pity for how 'woe is me' her life had gotten, purely out of being dull. Tomorrow Kayla would certainly have to make it up to herself, go out hiking or something adventurous like that. Hell, she could still be adventurous when she thought about it, like make a friend. Signaling the bar tender over, Kayla flashed her ID before ordering, "Cosmo please." The young woman watched as he went to work with the drink until it came back to her. Dropping her money on the table, the young woman grabbed her drink before turning around, using the bar as support as she leaned back and watched.

Dark grey eyes searched out the crowds now, hoping to spot some one of interest or at least someone to entertain her for the night. It shouldn't be that hard at a place like Screamers, after all. Both humans and supernatural flocked to the destination. It was just a matter of picking the right guy or girl for the matter to strike up a conversation with. Kayla knew she could also just wait, which proved to be just as tempting as she took a sip of her drink now, savoring the flavor. The music was loud and pounding, the floor seemed to shake from it as the lights danced all around. Then, just like that, Kayla felt her animal senses pick up on someone else now, like a surge of power yet she couldn't exactly figure out who or what it was.


words--- 656
tags--- aidean
notes--- rawrrrr
lyrics--- Lady Gaga's The Edge of Glory
credit--- Credit to Dollie