Post by Emeric Peirce on May 27, 2013 20:34:55 GMT -5
Fae - Logan Lerman - Est - Dustin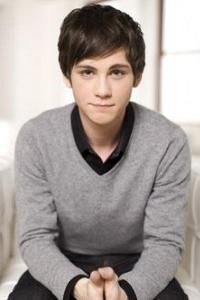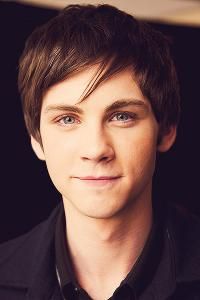 the basics.
get to know me a little
NICKNAMES
Em, Emmy, Eric, Ric


AGE
Sixteen


BIRTHDATE
April 1st


SPECIES
Fae/Fairy


POWERS AND ABILITIES

-enhanced speed
-enhanced agility
-heightened senses
-accelerated healing
-Can create deals with humans and other magical creatures
-Spell Casting
-Learn basic info about a person by knowing their full name
-Teleportation across short distances
-Control nature and wind
-Can appear human


CHARACTER TYPE
Original


LIKES

-The outdoors
-Music
-Sports
-Laughing
-Freedom
-Sleeping
-Cooking/Baking
-Photography


DISLIKES

-Rain
-Water
-Graveyards
-Fire
-The word "Thank you"
-Bullies
-Stupid questions


WEAKNESSES

-Water (Fae cannot swim)
-Fire
-Iron
-Silver
-Salt and Sugar (Fae have to stop and count each grain)
-Mountain Ash
-Ice cream
-Shiny objects (Fae are easily distracted by them)
-Photographs (Fae wings aren't hidden in photographs)
-Loud noises (Easily disorientates Fae due to enhanced senses)
-Being unable to lie


STRENGTHS

-His enhanced senses
-His ability to heal
-His charismatic personality
-He's smart
-He knows when to pick battles and when to walk away
-He's quite determined


FEARS

-Dying
-Being Forgotten
-Being Useless
-Losing his wings
-Drowning
-Hunters of any kind


SECRETS

-Emeric's fear of water isn't just due to the fact water is one of the main killers of Fae, as a child he nearly drowned in shallow water.
-Emeric often wishes he could be something other than a fairy.
-He admires wolf packs because they're family, where Fae often aren't.
-Emeric cherishes everything someone gives him.
-He loves to cook and bake.



Emeric is your proper gentleman. Or so he seems. He is kind, caring, and knows how to treat someone right. He's polite and rarely talks back. He doesn't gossip, nor does he bully other students. Em would be the student that simply sinks into the background with ease. He isn't the kid you'd hate, but he doesn't exactly give you reason to worship the ground he walks on.

Em is a trickster, just as Fae are. He knows the game of manipulation and can enjoy the act of half fulfilling a request, or even causing more to happen when people request him to use his abilities. Fae hold no real alliance, unless they so choose to. Em prefers preserving life over taking it away. However, he does have a soft spot for humans, preferring some of them over magical creatures. His years spent growing up amongst them has caused him to favor certain beings over another. It's because he has come to like certain beings that he has come to hate the word "thank you". He wants them to remember him forever. To him, the word means that they will now forget him, forget what he has done. He resents the words.

Emeric doesn't really feel connected to the rest of the Fae he has met. He actually never got along with the court he lived with in England, where he grew up. He wanted to be close to humans, wanted more than what was being offered to him. Beacon Hills and the hidden Fae have offered a chance to fill a weird hole in his life. And he's quite grateful, and it often shows in how he treats those around him.


history.
this is the story of my life

Legend says that Fae are as old as time itself. Some say Fae come from another dimension. Others say that Fae are born from flowers of different elements. Some claim them to be spirits of the dead or even demons. However, the birth of Fae are only known amongst them. New Fae are extremely vulnerable their first years of life and the telling of the secret nearly cost Emeric his life. His birth court was nearly destroyed when one fell in love with a Hunter.

The small court of Fairies merged with another, Emeric growing up mainly knowing this larger court. It was a court that rejected humanity and wished to preserve the earth and it's magical creatures. A broken wing that would not heal was Emeric's reminder that humans couldn't be trusted with secrets, causing Em to believe maybe this court was right in their thinking. Going to school was troublesome, as Em tended to stick to himself. He didn't want to trust the human kids, especially since he learned first hand regarding betrayal. However, there were still those few kids who made him question if all humans were bad.

Emeric couldn't give a good reason why he wanted out of England, away from his court. They bickered, they didn't trust, they made his life miserable. However, it was his court... and Fae rarely left one court for another. However, Em, barely sixteen, had already made up his mind. He was blessed with forgiveness from the woman he called his mother, who wished him well and that she would support whatever direction he took.

America was different from England. Beacon Hills just like the small English town he lived in. The Fae in the town blended in, taught him how to blend in. Here, they were more like guardians looking out for the surrounding area. They only stepped in when it looked like they would seriously be needed. Each member picked what they wished to preserve. He admired those who wanted to look after the magical creatures, those who looked after humans, those who looked after the earth. Emeric, on the other hand, had simply loved life. He believed people should have a right to live. He actually felt like this was a court in which he could belong.

It was weird being the new kid in school, especially a school where everyone knew each other since childhood. He turned heads and it made him uncomfortable. He wanted to stay in the shadows, to observe. Just hearing about events that had happened before he came to town... Emeric knew he would need to get his bearings before he got dragged into playing his cards. Honestly, Em is hoping he never has to play them.